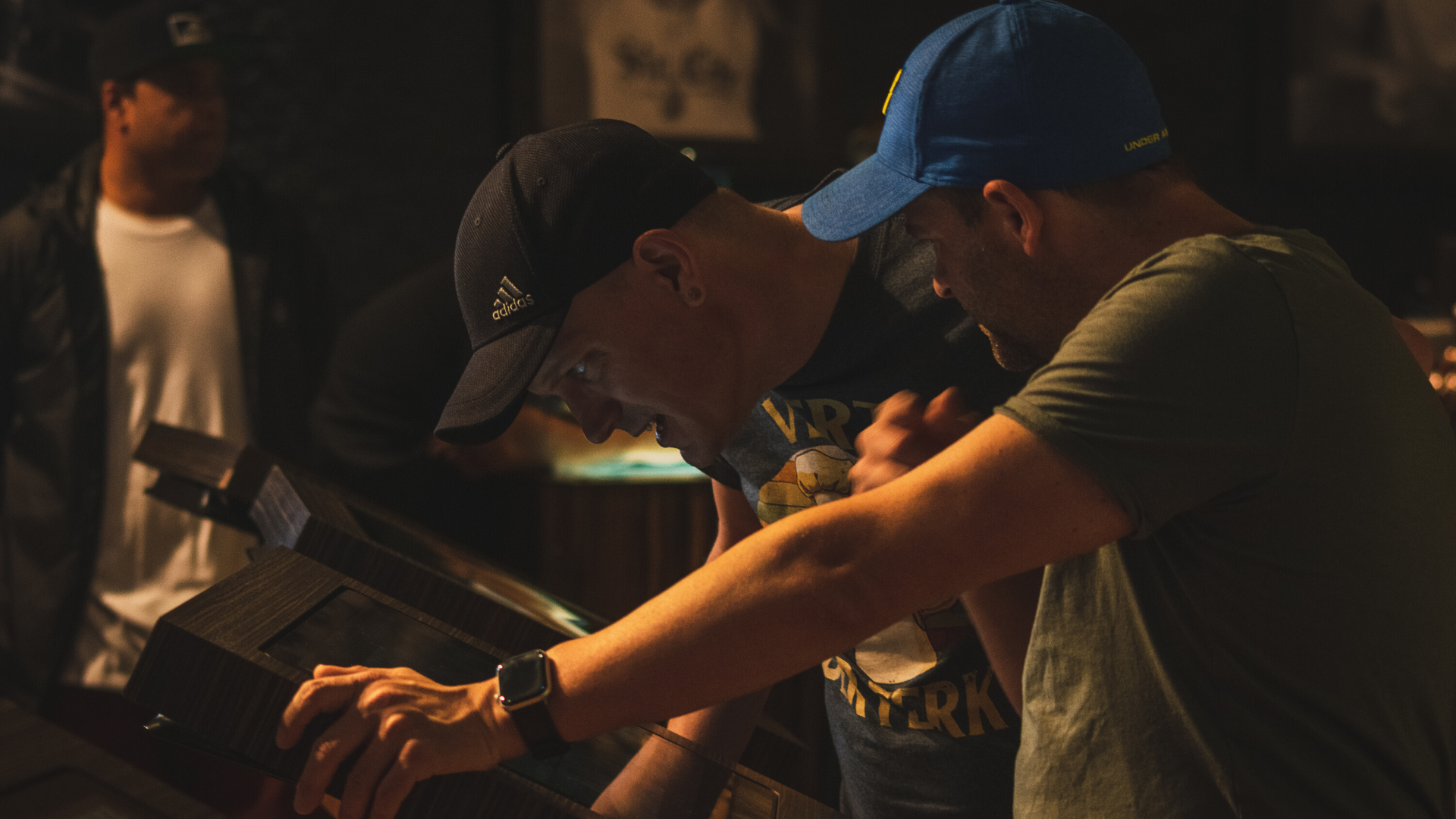 So You're Getting Your First Tattoo
Getting your first tattoo is super exciting--welcome to the club! Here are a few tips and tricks when getting your first piece to help create the best experience possible for both you and your artist!
Summary:
Brainstorm your idea: Collect photos, inspirations, and other designs for custom made pieces

Find an artist that matches your style

Keep calm and carry on!

Take care of your tattoo
Before the Consultation
Do you want flash or a custom piece?
It is important to determine if you want a custom tattoo, flash art or something in between. Custom tattoos allow you to express your creative mind and the inner artistry within! There are limitless possibilities and you can walk away with a tattoo that is truly unique to you. However, be aware that there may be more time involved in the design process as it is a custom piece.

On the other hand, flash art books can help inspire your custom ideas or allow you to quickly find a piece that speaks to you! Flash is already pre-designed, so this will cut down on your art time! Consult with your artist to collaborate on the art details to create the best tattoo for you.
Brainstorm your custom piece
If you are going to move forward with a custom design then It is important to brainstorm your tattoo idea and design. Thankfully apps like Pinterest and Instagram allow you to find inspirations and ideas at the touch of a button. For example, our Pinterest page has thousands of tattoos done by our artists. Whether the piece is small or big you are bound to find something that will catch your eye.

Club Tattoo's patented technology, Interactive Tattoo, is also a great place to look for tattoo inspirations. Our touch screen displays allow you to scroll through thousands of artworks and our artist's portfolios.
Find an Artist
Once you have an idea of what you are interested in getting done you need to find the best place to get your first tattoo! There are a few things to consider:
Does their artistic style match yours?

Make sure the artist you choose has a style that will compliment your idea. Not all artists may be suited for the style you have in mind.

Reviews:

Online reviews can help steer you in the right direction when it comes to tattoo artists and a reputable studio.

Health & Safety

- Health and sanitation should be of the utmost importance to the artists and studio that you are at. Don't hesitate to ask questions about their procedures and practices--safety first!
Once you find the artist best suited for your tattoo idea, it is time to schedule your consultation!
Check out some of our Artists portfolios!
Your Consultation

It is time to bring your ideas to life! The consultation is the perfect opportunity to discuss your ideas with the artist, obtain their feedback, and expand on the pre-existing idea. Remember, you do not have to be an artist! However, having photos, or a rough sketch of your idea can help your tattoo artist bring your idea to fruition.

Note that your artist books out time in their schedule for your consultation, so it is always helpful to be prepared! Your artist will typically take your notes and ideas, and draw up the design that you will review on the day of your appointment. Reviewing your design and making any minor edits is built into the time slot for your appointment.

If you are making major design changes to your art, you may need to reschedule your appointment for a later date so that the artist can accommodate the requested edits.

Last, but not least….

Ask questions. Ask Questions. Ask Questions. It is your first tattoo! No question is a dumb question. You should be as comfortable as possible!

Before the Tattoo
Get plenty of rest the night before, eat a meal, and drink lots of water before your appointment--all these things will help your body relax during the tattoo process! Arrive 10-15 minutes before your appointment to complete your paperwork and get situated in the studio
During the Tattoo
Today's the day! It's happening! Here are a few things to keep in mind during your tattoo
Don't bring the whole team: Check with your artist or the studio regarding how many people you can bring to the station with you. Tattoo rooms are generally not the size of an auditorium! Artists will generally allow a friend or two, but check on the space restraints ahead of time!

Relax: Dress in comfy clothes that you can stretch out in. Pack some headphones in case you want to zone out with some music or a podcast. Pack a snack for in-between breaks to help replenish your body and keep it chilled out!

Limit your phone use: The urge to take photos and put it on your story for the world to see is inevitable at times, but it is important to remain off your phone.

Communicate: If for any reason you need to move around, take a break, or are not feeling well, tell the artist. The artist will be more than understanding and happy to accommodate your needs!

After the Tattoo
Nice! You just got your first tattoo. Now the last thing is aftercare. It is extremely important to take tattoo aftercare very seriously as ill-proper care can lead to serious infections. Make sure to check out the entire page on tattoo aftercare here! We go over what to expect, what to do, what not to do and different product recommendations

Check out our tattoo aftercare information here
Things to consider:

Allow 30 days for the tattoo to heal properly

Follow the artist's aftercare instructions. Artists will provide care instructions and it is important that you contact them or the studio for any questions or concerns.

Use Saniderm, Tattoo Lovers Care, H2Ocean or similar products

Schedule a touch up if your tattoo needs it after it is healed. Check with your artist or studio on their touch up policy
Ready to experience tattoos like never before?
Experience tattoos like never before with Club Tattoo! Book your next tattoo with us and will get you set up with a World Class tattoo artist!

JOIN THE CLUB & Subscribe to our newsletter
FOR AWESOME TATTOO AND PIERCING CONTENT